What We Have to Offer Fort Collins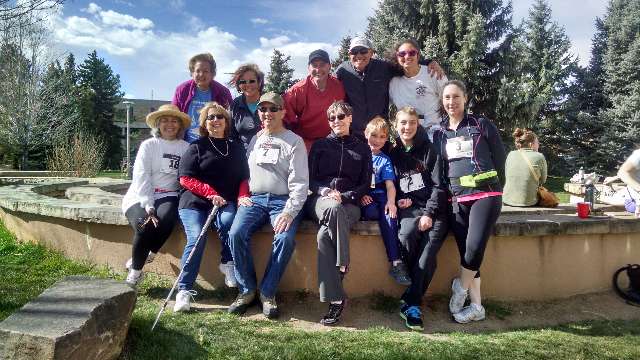 Temple Or Hadash was established in Fort Collins, Colorado, in late 2001 by three families who wanted to share the beauty of Reform Judaism in Larimer County and northern Colorado. Judi and Frank Deming are still members. Unfortunately, both Gerald and Elaine Weiss who were also founding members, have passed away. Our name, Or Hadash, means "new light," and was suggested by Elaine Weiss.
You will find Temple Or Hadash to be a warm, welcoming, inclusive, and open Reform Jewish community. Visitors and new members are embraced as Temple family. Everyone is welcome to join, regardless of ability to pay. No tickets or fees are required for our High Holy Days services.
Shabbat services take place at 7 p.m. on Friday evenings twice monthly, and a Havdalah service is held every other month. Our famous and fabulous potluck dinners enhance the Havdalah evenings.
We joyfully celebrated our tenth anniversary in 2011 with a wonderful dinner and concert donated by members Peter and Lynnette Jung Springberg. By 2013 our membership had increased to more than 50 family units. After Rabbi Ted Stainman's retirement, Rabbi Debra Kassof led our services for two years, followed by our Student Rabbi Ben Gurin. In July, 2015, Rabbi Hillel Katzir became our first resident Rabbi, who served the congregation until his retirement in 2018.  We are delighted to have Rabbi Lynne Goldsmith serve our congregation since 2019.
Our Religious School is led by professional educators. Students have a full program that includes Jewish history, Torah study, holiday programs, music, Hebrew, and prayers. They lead a Shabbat service each year. Our Religious School is designed to meet any special needs of the students.
We participate in the Larimer County Interfaith Council, help feed homeless families through the Faith Family Hospitality interfaith organization, and support Homeward Alliance, serving the homeless and near-homeless in our community. Our Second Night Seders, Hanukkah  parties, and Break the Fast dinners are popular with both our members and friends from the community. Please see the Community page for further information about our activities.
The Board of Trustees consists of four officers and six at-large members. Terms are usually two years long, and each officer may serve a maximum of three terms. Board meetings are open to any member. Volunteers and opinions are always welcome!
Try us out! Temple Or Hadash is your Reform Jewish family in northern Colorado.