Rabbi
Temple Or Hadash is currently in the process of searching for a permanent rabbi.  During this upcoming year, 2018-2019, we are very blessed to be served by Student Rabbi Scott Goldberg, and by our Cantorial Soloist, Natalie Fields.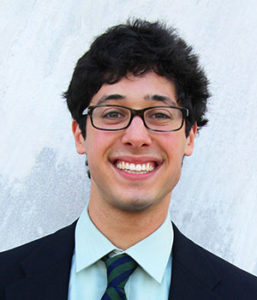 Scott Goldberg is a second-year rabbinical student at the HUC-JIR in Los Angeles. Previously, he served as a rabbinic intern at Kehilat Birkat Shalom in Gezer, Israel as well as a Levite Fellow for Nava Tehila, a musically diverse and progressive community in Jerusalem. Prior to enrolling in rabbinical school, he lived in the Greater Boston area teaching 1st grade at the Maimonides School and serving as program coordinator and B'nei Mitzvah tutor at Online Jewish Learning. In his spare time, Scott song-led and served on the board of the Riverway Project, Temple Israel of Boston's young professional cohort, volunteered with Jewish Big Brothers & Big Sisters, and participated in Yetzira, a fellowship-funded songwriters collective bringing musicians together through Jewish text. Formerly, Scott worked as an associate consultant at a boutique strategy consulting firm, focusing on product placement and go-to-market strategy. Scott graduated magna cum laude from Middlebury College in 2014, holding a BA in Economics and minors in Music and Italian. Scott grew up in Omaha, Nebraska, where he and his family are members of Temple Israel and the Tri-Faith Initiative. Recreationally, Scott enjoys cycling, cross-country skiing, and writing music to Jewish text. Scott is very excited to develop meaningful relationships at Temple Or Hadash this upcoming year!
Cantorial Soloist and Lay Leader Natalie Fields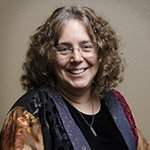 Natalie began with us as a lay leader in 2003, and became our cantorial soloist when Rabbi Ted Stainman was hired as our first rabbi.  She has had private voice training, and her lovely voice and musical interpretations have been enhanced by attendance at the URJ Olin Sang Ruby Union Institute's Hava Nashira and Had'rachah programs. She has also furthered her Jewish education by completing a Darshan Yeshiva program.
Natialie earned her bachelor's degree at Douglass College and a master's degree in library science at Rutgers University. In 2010 she became a registered health information technologist. She works as the senior health information manager at Columbine Health Systems and is the health information manager at Centre Avenue Health and Rehabilitation. She has two children, Miriam and Noah.We are delighted that Natalie shares her joy of music in prayer with us at most services.