Rabbi
During this upcoming year we are very blessed to be served by Student , Rabbi Lynne Goldshmith and by our Cantorial Soloist, Natalie Fields.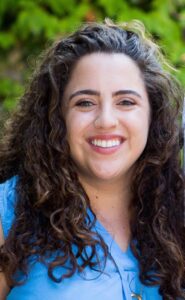 Jade

Goldstein-Abronson
grew up in Los Angeles, CA where she was always involved with Jewish life. She attended Jewish Day School, went to Jewish sleep away camp and taught Hebrew school during her undergraduate program at the University of Redlands. Before beginning her rabbinical school journey, she was a 1st Grade and Kindergarten teacher for four years and before that, she worked as a graphic designer. She currently lives with her partner and they enjoy babysitting her parents dog as much as possible. Her love for connectivity, Judaism, and music has brought her back to her roots. Her experiences so far in rabbinical school have been nothing short of inspiring. She looks forward to learning and growing with the TOH community.
.
.
.
.
.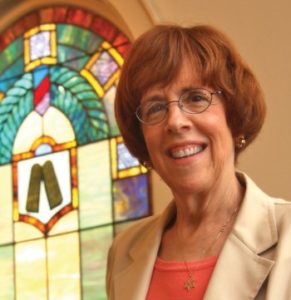 Rabbi Goldsmith earned a BA in History at Marietta College, and an MA in History from the University of Kentucky.   After 20 years working in not for profit accounting, she decided to enter the seminary to become a rabbi and entered Hebrew Union College, earning ordination and an MAHL in 2007.  Rabbi Goldsmith was the solo rabbi at Temple Emanu-el in Dothan, Alabama for ten years.  While there she was active in the Interfaith community, and was on the boards of both the House of Ruth and Catholic Social Services.  She is passionate about Jewish education for both the young and not so young.  When she retired in 2017, she was named Rabbi Emerita.
Rabbi Goldsmith and her husband Rob have two adult sons, Michael and Daniel.  They retired to Colorado to be closer to one of their sons, daughter-in-law and the most adorable granddaughter ever. However, Rabbi Goldsmith has been working part-time since they moved and is delighted to be serving Or Hadash as a part-time rabbi. The collaboration with the other clergy and the relationship with the Or Hadash community has been a wonderful experience.
Cantorial Soloist and Lay Leader Natalie Fields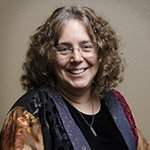 Natalie began with us as a lay leader in 2003, and became our cantorial soloist when Rabbi Ted Stainman was hired as our first rabbi.  She has had private voice training, and her lovely voice and musical interpretations have been enhanced by attendance at the URJ Olin Sang Ruby Union Institute's Hava Nashira and Had'rachah programs. She has also furthered her Jewish education by completing a Darshan Yeshiva program.
Natialie earned her bachelor's degree at Douglass College and a master's degree in library science at Rutgers University. In 2010 she became a registered health information technologist. She works as the senior health information manager at Columbine Health Systems and is the health information manager at Centre Avenue Health and Rehabilitation. She has two children, Miriam and Noah. We are delighted that Natalie shares her joy of music in prayer with us at most services.