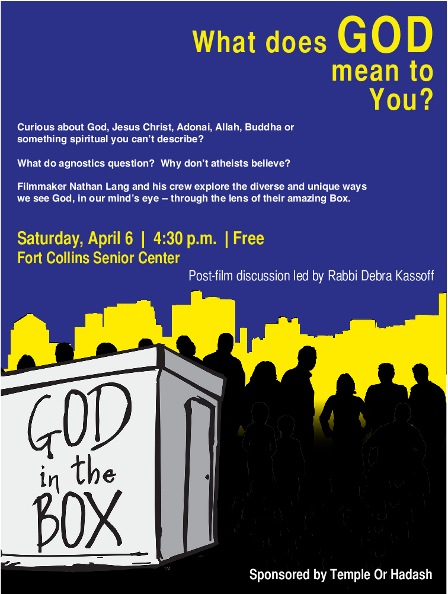 Please join us on April 6th for a viewing of the movie "God in the Box," a documentary that explores the diverse and curious ways many people see God.It is a documentary film that explores the mystery and controversy behind what God looks like and means to us as Americans in the 21st century.
For more information about the film go to the Godinthebox website. A trailer of the film can be seen here.
The movie will be shown at 4:30 at the Senior Center. there will be a discussion after the showing led by Rabbi Debra Kassoff of Temple Or Hadash.
All are welcome to attend and do not need to be members of Temple Or Hadash. Please invite your friends.
For more information contact Rick rfgrabish@msn.com.