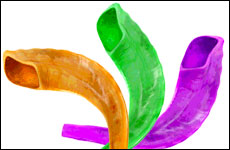 Please join us for the High Holidays. All are welcome to join us for services – no ticket or reservations are required.
Erev Rosh Hashana: Wednesday, September 4th, 7pm
Rosh Hashana Morning: Thursday, September 5th, 10am, children's service at 9am.
Kol Nidrei/Erev Yom Kippur: Friday, September 13th, 7pm
Yom Kippur Day: Saturday, September 14th, 10am – 6pm, includes children's service.